The day ahead, on Friday (03/04/2015), some club members met to prepare everything for a celebration, for our club president Dirk Wondrak. His birthday was on 01 April 2015.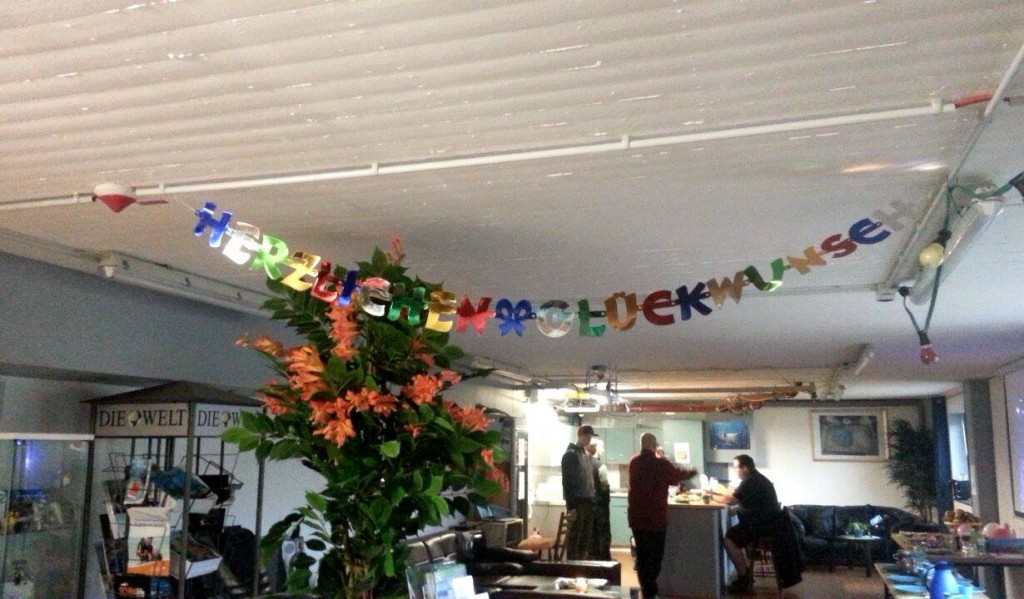 Almost all club members who wanted to be there on Saturday gathered at 8 clock in the club to wait there together for the arrival of Dirk. When he finally came through the door into the decorated club room he was solemnly welcomed with a birthday song. We started the day with a nice breakfast – so all ate, drank and talked all the time and with each other. Even the cake with Dirks picture on it was cut by himself of course.
Of course it we also wanted to dive together like on every Saturday so after a short break we went together in the pool for our dive training. After this was completed the grill was fired and salads as well as juicy sausages and steaks were served. So we sat as a club – with all affected and not affected persons- together and enjoyed the day.
Even the weather cooperated so sometimes we sat outside together – watched soccer and talked a lot, so time flew and the last club members went back home at 11pm. So all in all a very successful happy and relaxed day – which hopefully will be repeated soon!